Cartoons on the Bay 2021 – International Crossmedia Animation and Children's Television Festival
Registrations are open!
You have time until 21st June to submit your works.
The categories in competition are:
Preschool TV Series (2-4 years)
Upper Preschool TV Series (4-6 years)
Kids TV Series (7-11 years)
Interactive Multimedia Works
Live Action/Hybrid TV Series
TV Series Pilots
Short Films
Animated Feature Films
Visit our website www.cartoonsbay.rai.it under the section SUBMISSION and fill-out the online entry form to submit your work to the Festival.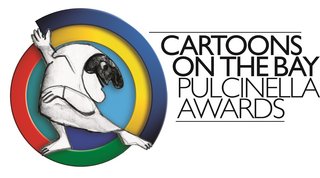 Cartoons on the Bay 2021 - Festival Internazionale dell'Animazione Cross-mediale e della TV dei ragazzi.
Sono aperte le Iscrizioni!
Hai tempo fino al 21 giugno per iscrivere la tua opera!
Le categorie in concorso sono:
Serie TV Preschool (2-4 anni)
Serie TV Upper Preschool (4-6 anni)
Serie TV Kids (7-11 anni)
Opere Multimediali Interattive
Serie TV Live Action / Ibridi
Piloti di Serie TV
Cortometraggi
Lungometraggi
Vai sul sito www.cartoonsbay.rai.it nella sezione CONCORSO e compila il form online per iscrivere la tua opera al Festival.
Cartoons on the Bay
Rai Com
---